Chiropractor & Executive Director
Steve Ranicki D.C.
Chiropractic is a philosophy of health that respects and works with the body's inborn intelligence, of which is given to us by a higher power. I want to see your journey through life in a state of well-being, far removed from requiring the use of drugs and surgery.
In sharing the chiropractic message with you, it is my objective to raise the awareness, sensitivity, and consciousness of society as humankind evolves toward fulfilling its potential.
I was a VERY sick child growing up UNTIL a chiropractor came into my life.
As a child, I was very sick. I was allergic to almost everything and most of my allergies would trigger asthma attacks. I could not go outside much and play with my friends because I was allergic to pollen, grass, mold, dust, and friends' pets; plus any exertion from playing would trigger asthma attacks. I could not have milk in my cereal, a dog or a seat near my friends in class because I had to hide from all of the allergens. It seemed like all I did was sit in the basement and watch television, when I was not in the doctor's office, that is. I went several times a week; between allergy shots, asthma treatments and dealing with a cold almost every month. Plus I remember having more than my fair share of sinus infections.
When I was 10 years old, a friend of my mother's who had just graduated from Chiropractic school was passing through town. My mother asked him to look at me and see if he could figure out why my health was so poor. He saw that I had a good bit of scoliosis and problems with my spine. He explained that this was interfering with the function of my nerves and that this could result in the overall poor health I was experiencing. He recommended that I start seeing a chiropractor right away.
I began to see a local Chiropractor and within 2 months my asthma and allergies were just about gone. I continued to see my Chiropractor, as did my entire family, and saw my health go from the worst in my class to the best.
I have not suffered from any type of allergies or asthma for over 40 years now and get a cold once every other year or so, instead of each month. I went from a ritual of taking pill after pill every day, to being free of any and all drugs, over the counter or prescription, for years and years now. Not because of a dogmatic refusal to take them, but because of a total lack of need for them any more.
I was so impressed with the results of Chiropractic that I knew this is what I would do by the time I was 14 years old.
Connect with Steve Ranicki on Linkedin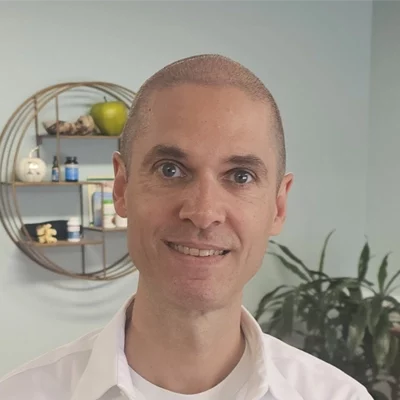 Associate Chiropractor
Quentin Huston D.C.
Dr Quentin Huston is an associate at Ranicki Chiropractic. He graduated from Palmer Chiropractic College in 2004. He spent a couple years working in Illinois and then the past 18 years helping patients live their best life in Des Moines, Iowa. He and his wife Elisabeth were married in 2007 and have two cavaliers named Orion and Pablo.
"I have never been good at taking medications due to choking on a piece of candy as a child. Several years later I saw a chiropractor for upper back pain. Over several visits, I noticed my allergies were not as severe. This led me onto the path of becoming a chiropractor.
I am an avid Star Wars fan. For 9 years, I have done an event called Floatzilla where over 1500 people canoe or kayak down the Mississippi river. I enjoy going to farmers markets for fresh local vegetables and waking up early on a Saturday for a cars and coffee event."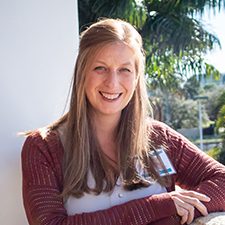 Office Manager
Jennifer Ranicki
I am the office manager and one of the smiling faces at the front desk for the last 15 years. Being both the doctor's wife and the office manager I hear Dr. Ranicki talk about Chiropractic whenever he is awake, therefore I have a big scope of knowledge on chiropractic and wellness.
Ask me any question you have about our practice and I can probably answer it, but if not, I always know where to find the Doctor, even on the weekends!
Chiropractic changed my life at the age of 22. I went from living on a regiment of Mylanta, Keopectate, allergy medication, and fiber because of an IBS diagnosis to 100% drug-free.
Being healthy has been a lifelong journey and I work at it every day through a wellness lifestyle (chiropractic, nutrition, fitness, and more). I am always happy to talk with patients about striving toward goals.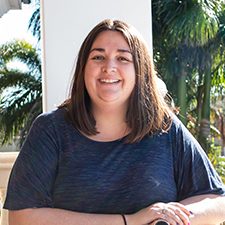 Community Outreach Coordinator
Olivia Taylor
Olivia Taylor is a two-time graduate from Georgia Southern University with her Bachelors of Business Administration in 2007 and a Masters of Public Administration in 2009. She moved back to the Pooler area after graduating. She married her husband, Jason, in 2016 and they reside in Pooler.
Olivia is a native of Pooler, GA, and has enjoyed seeing the Pooler area change and grow from just having the Piggly Wiggly to what it is today. She spends a lot of time with her large family, whether it is a cookout or just helping a cousin or nephew with homework. She loves to walk her dogs at the local parks or in her neighborhood. She and her husband almost always also have a foster dog along with their pack of dogs. They foster for Coastal Pet Rescue and Olivia volunteers at their events as well.
Olivia has the personality that she never meets a stranger and because of that has met many great people in our area. Typically if there is a networking event happening, Olivia is there and telling about her enjoyment of working with Dr. Ranicki.
Olivia also has a great, personal story for her journey to wellness. Olivia was destined to work at Ranicki Chiropractic.
Front Desk
Felicity Spurgeon
Felicity is a recent college graduate from Kentucky who loves to read, write, and learn about others. She's always had a passion for helping her community, and what better way to do that than working at Ranicki Chiropractic where everything we do is to improve the patients' health.
Her goal is to make meaningful connections with patients while getting a front-row seat to their lives changing for the better because of the care provided. Make sure to stop by the front desk for a chat!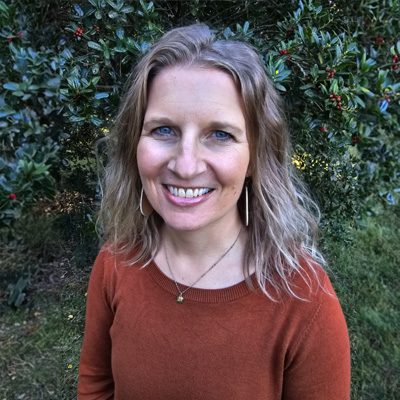 Davina Main
Davina was born and raised in Ohio but moved to South Carolina when her parents decided to retire near the beach back in 2019. She's a wife of 20 years and momma to three daughters. Her family has two Red Dwarf Poodles and a hamster. In her spare time, Davina loves spending time with her family at the beach or swimming pool, riding horses, reading, and sewing.
After graduating from Kent State University with a Bachelor's in Mathematics, Davina was hired to do Marketing for a Chiropractic office. Over time, she learned how to manage their front desk, assist with patient exams and x-rays, then eventually became their Office Manager. Her passion and love for chiropractic developed in Ohio and she is excited to be a part of Ranicki Chiropractic, helping patients learn about how chiropractic can help them just like has helped her and her family.
Monday
8:00am - 6:00pm

---
Tuesday
8:00am - 6:00pm
---
Wednesday
8:00am - 6:00pm
---
Thursday
8:00am - 6:00pm
---
Friday
Closed
---
Saturday
Closed
Ranicki Chiropractic Wellness Center